Olive Kitteridge
was probably my favorite thing to happen in cinema all year. But of course it wasn't released as a feature-length film in the theater so it couldn't appear on my year end list. It was a HBO produced mini-series with four richly devastating episodes. Everything seemed to align so effortlessly. The performances (most notably Frances McDormand and Zoe Kazan), the writing, Frederick Elmes's cinematography and Lisa Cholodenko's direction all came together and achieved something beautiful. To be honest, I would have sat in a theater for four hours to watch this. I watched the entire thing at home in one weekend only forcing myself to take breaks for sustenance.
*Olive Kitteridge
tells a story that spans a number of decades and I can't help but feel as if it could have been a television series with a number of seasons with many episodes. I'm not sure if there is enough source material (Elizabeth Strout's novel) there but when Frances McDormand bought the film rights of the novel perhaps she could have convinced Strout to produce more pages for a full television series or adapted them herself or with Jane Anderson (who wrote the scripts for HBO). Four episodes just didn't seem like enough time spent with these incredible characters. The miniseries spans generations. We really could have peeked into their lives between all those gaps in time. Missed opportunity for sure.
Despite my love for television, there were a lot of incredible movies released in 2014.
Stranger by the Lake
which was released in the states early in the year was a phenomenal thriller. It came out so early in the year I almost forgot about it.
Blue Ruin
was a revenge thriller that exceeded all my expectations when I saw it at the Angelika. This was a good year for ScarJo, who played an alien in the haunting
Under the Skin
and a drug mule turned sci-fi assassin in
Lucy
. She is stunning in both roles. Let's not forget to mention that I was serenaded by her at a Vice event a few months ago when she sang a sultry version of "Bizarre Love Triangle" somewhere in the Brooklyn Navy Yard.
2014 marked another year I had
MoviePass
and was able to see all the movies I wanted in theaters for a whopping $35 a month. There are still a few movie theaters in NYC who don't accept Discover cards (I'm looking at you Film Forum and Landmark Sunshine) but the rest of them do, so if I'm not working or at home sleeping I'm usually in a dark movie theater indulging in the latest new releases. I've never been a fan of popcorn or movie theater concessions, but since I'm in theaters more often than I ever have been I catch myself buying buckets of popcorn and carbonated beverages. I'm not sure how that happened. I think this is keeping movie theaters in business, so you indie theaters out there, quit with the cash only policies and accept every major credit card because you're missing out on some much needed revenue! Since having MoviePass, I also catch myself watching movies I wouldn't normally go see like strange documentaries or horrible big budget romantic comedies or action flicks. I'm not sure if this is good use of my time, but it beats (sometimes) staying home and marathoning
Gilmore Girls
. Getting out of the apartment, even to see something like
Annie
makes me feel like a participating member of society.
I was blessed with a platinum badge with press credentials at SXSW last year so I covered the film, music and interactive as best as I could for
PopBytes
and Austin was as ridiculous and amazing as it usually is. I saw a lot of duds including but not limited to
We'll Never Have Paris
and
Space Station 76
. Thankfully the latter film was saved by the grace of the director, Jack Plotnick who grabbed the microphone and used improv to get through an awkward technical mishap during a screening of the movie. It also helped that Patrick Wilson was just a few rows away from me in the theater looking as handsome as ever. Though,
We'll Never Have Paris
missed its mark completely, it did put me in the same room as Melanie Lynskey and I gushed about it on Twitter and she was sweet enough to respond to me.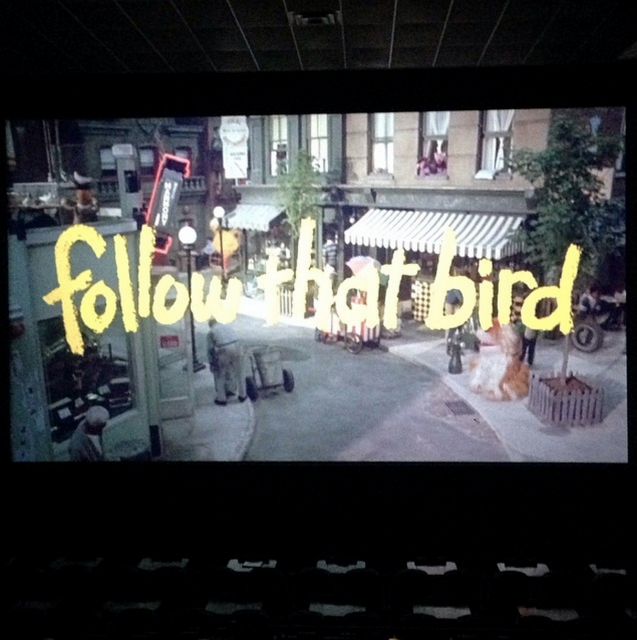 We took advantage of the rental car we rented during the few days we had in Austin before the festival started and checked out the Slaughter Lane, the Alamo Drafthouse which existed a few miles out of Austin proper. We watched my significant other's favorite childhood movie,
Follow That Bird
for free during a special kids brunch they had. Over cups of coffee and a frittatas, I was able to watch my boyfriend's favorite movie. I've never seen it (though, there were particular scenes that seemed strangely familiar to me). I couldn't help watching him watch it for the first time in a huge theater. Forget that old VHS copy he re-watched over and over again as a kid. It was now being projected on the big screen. He teared up quite a few times and it warmed my heart. Some of my favorite movies of the year premiered at SXSW but since they haven't been officially released yet they can't appear on my list. I'm looking at you
Fort Tilden
,
Creep
and
I Believe in Unicorns
. Another movie we saw before SXSW kicked off (which SXSW film programmers foolishly passed up on) was my friend Drew Tobia's
See You Next Tuesday
during a screening at Spider House.
See You Next Tuesday
had a great run at Cinema Village in NYC but still deserves more recognition. It deserves to be seen by more people so I'm including the trailer here. And
here
is the link to purchase the movie off iTunes and
here
is the link to rent it from Amazon.
See You Next Tuesday
is the bastard lovechild of Gregg Araki and John Waters and will not disappoint you.
This experience is only unique to people living in Queens, Brooklyn and Long Island but I have the inside scoop to that strange theater that comes up when searching for movies on Flixster, Fandango and Google. North Shore Towers in Floral Park is a real movie theater. It's actually one of the cleanest, most beautiful theaters in New York. They might not sell popcorn or soda but I think I passed by a vending machine but it's a fully functioning theater, with really comfortable bed-bug-free seats and the best sound system I've ever experienced. It was IMAX quality. Though, it's cash only and doesn't take MoviePass, it has a private parking lot and there will never be more than ten people in the theater. Are you wondering what the catch is? Well, it's a movie theater in the basement of a retirement home, just off the service road of the Grand Central Parkway. The experience of seeing a movie here is complete with a parking lot attendant who directs you to the correct building, a doorman who helps push the revolving door for you, awkward elevator encounters with elderly women in wheelchairs and walkers, residents playing board games with family members under horrible fluorescent lights, a creepy old man who takes your cash without giving you a ticket stub and old Jewish ladies with coupons who had husbands back in the day who would buy up old movie theaters and flip them into real functioning cinemas. These same old Jewish ladies were the ones who informed us of the process at North Shore Towers—they only play movies if four or more people show up (so they thanked us youngsters for showing up to see
Force Majeure
).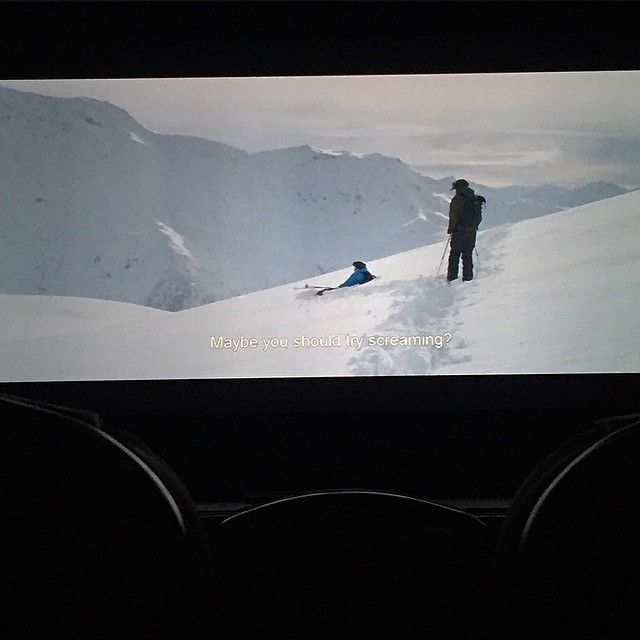 I saw the best minds of my generation destroyed by madness…I mean I saw my boyfriend and his coworkers lose their minds while working in the art department on
Annie
. I listened to the tortured lives of PAs working on a horrible unnecessary remake of a beloved musical. It was like watching a loved one being robbed of their heart and soul.
Annie
ruined more than a few lives in 2014. More than one person is suffering from PTSD after working on it, others developed anxiety disorders, substance abuse problems and one person was actually diagnosed with cancer just after they wrapped up production. I watched my loved one get tortured on a daily basis— working 12 hour shifts, running ridiculous tasks all around New York City. I can't imagine how many romances
Annie
killed. I learned to adopt the principles of a therapist. I did my best to be sympathetic but it was draining even for me, I couldn't fathom working under such conditions.
Annie
didn't deserve half of the money it made this year. And that Golden Globe nomination? Gross.
2014 was certainly a whirlwind. I attended the Tribeca Film Festival and Ira Sachs'
Love Is Strange
was probably my favorite from the festival. John Lithgow was unreal and I'll take Marisa Tomei in any role you want to give her. Kelly Reichardt's
Night Moves
was another standout. Although, the Joss Whedon-penned
In Your Eyes
wasn't perfect Zoe Kazan and Michael Stall-David really brought that film to life. Seeing
She-Devil
in a packed theater at BAM was quite the experience. Experiencing Ivo van Hove's theatrical interpretation of
Scenes from a Marriage
was devastating and exhausting. Tim Burton's
Big Eyes
was certainly a letdown. I thought he was retreating back to his roots but it was full of shtick and meh. Though it did birth two new Lana Del Rey songs (one of which was nominated for a Golden Globe!) so my complaining will stop right here. After a
Hannibal
panel at PaleyFest we met one of the handsomest actors (you know the one who is always in his underwear on
Hannibal
) Hugh Dancy and the star of
Wonderfalls
Caroline Dhavernas.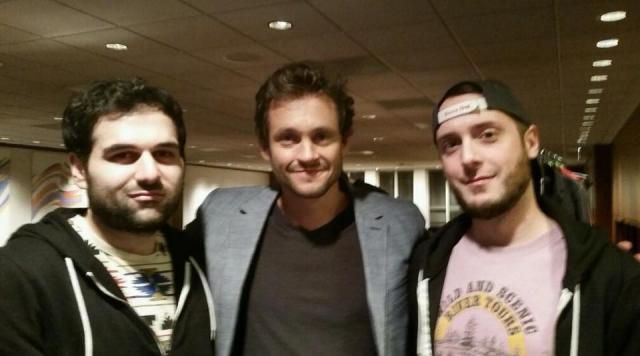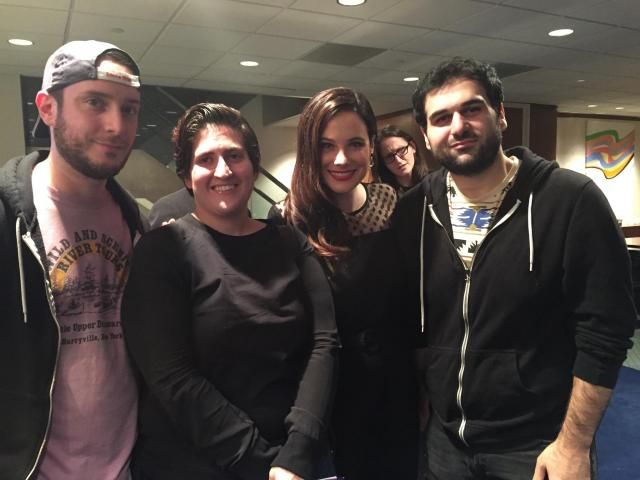 Celebrating the birth of James we watched
Heathers
in a park in Brooklyn. We also watched both volumes of
Nymphomaniac
while indulging in food at Nighthawk. We actually watched Volume I on Easter so I don't think I can refer to myself as a Catholic ever again. Another highlight of 2014 was Andrew Haigh (of
Weekend
and
Looking
fame) acknowledging me on Twitter and wishing my boyfriend and I a happy anniversary. 2014 was the year I realized Forest Hills, Queens offers quite the array of movie theaters. And my boyfriend lives in walking distance to Kew Gardens Cinemas where we see films almost once a week.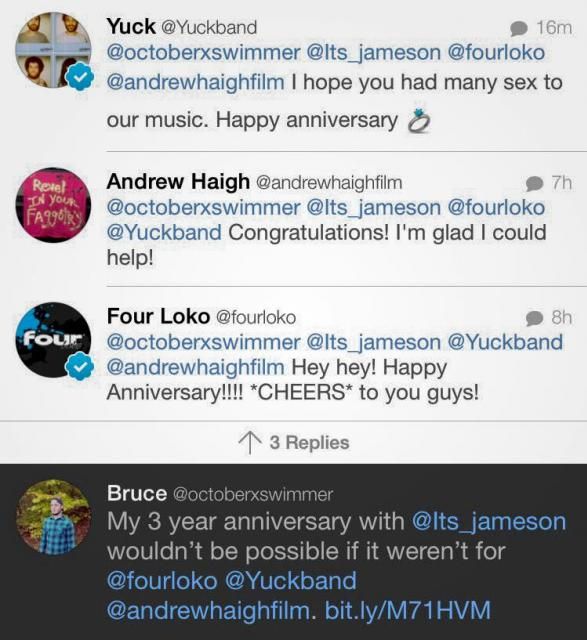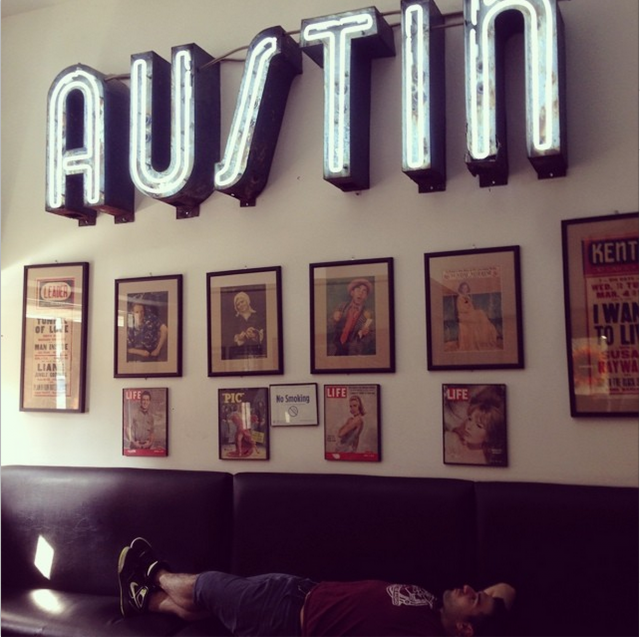 I kind of love that
The Hunger Games
and its sequels is the only thing that brings my entire family together in a movie theater. I head back to Long Island to see each installment at one of the cheapest and shittiest movie theaters Long Island has to offer— South Bay Cinemas. Remember when Lifetime remade
Flowers in the Attic
with Heather Graham, Ellen Burstyn and Kiernan Shipka (Sally Draper!) and it was such a hit that Lifetime decided to make the sequels? I do. The power of the movie
Wild
actually inspired my boyfriend and one his best friends to hike through the wintry mountains upstate, complete with them stopping by REI beforehand to purchase gear which included walking sticks.
So this completes my 2014 year in film rambling. A personal retrospective if you will. I hope your year was just as eventful. I find it impossible to even come close to seeing all the movies I would like to see in a year. So, please forgive me for not seeing movies like
Timbuktu
,
The Imitation Game
and
God Help the Girl
. I did my best! Below is my list of the best films of 2014 which is subject to change at any given time. It's incredibly difficult to compare comedies with dramas and heavy documentaries with Wes Anderson. It just doesn't work. Below are fifty movies that deserve your attention. What were your favorite films of the year? What made your best of list? Let's discuss. We know the Academy Awards don't know what a good film is.
*
I also have this thing where I never want to finish a season of any show. I like to binge on my own terms. I never watch things as they air (despite the many spoilers that lurk all over the internet). I allow television shows to air three or four episodes before I begin to watch. There's an indescribable comfort knowing there are three or four hours of "fiction" to indulge in when I want to. I like my stories. I get attached to the characters in my stories. The thought of having to wait (impatiently) an entire week to see my stories again incites a certain kind of dread, a longing I never want to feel. There's a sense of loss there. Television is my therapy; it's part of my therapeutic process. Films too. All moving images, in every form is part of the process. Art, in all its manifestations is the reason I'm still here, living on this planet. It's the only way I can survive. Movies are my anti-depressant. Television is an array of benzos. Music is my amphetamine and SSRI.
Best Films of 2014
50. Veronica Mars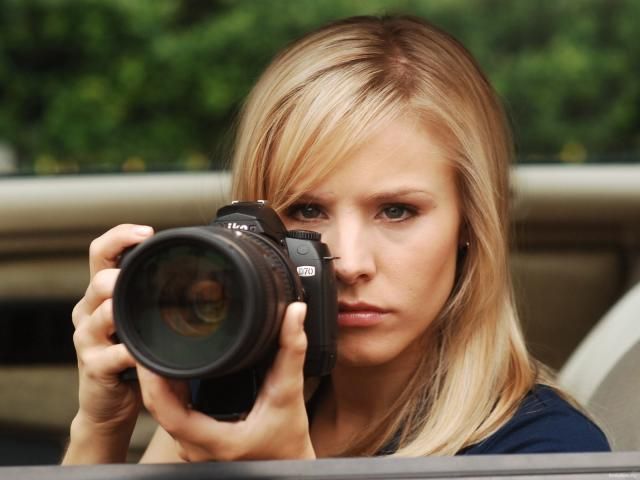 49. Interstellar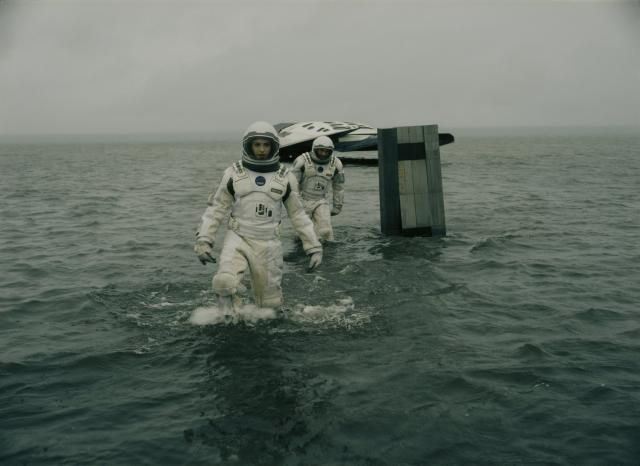 48. Borgman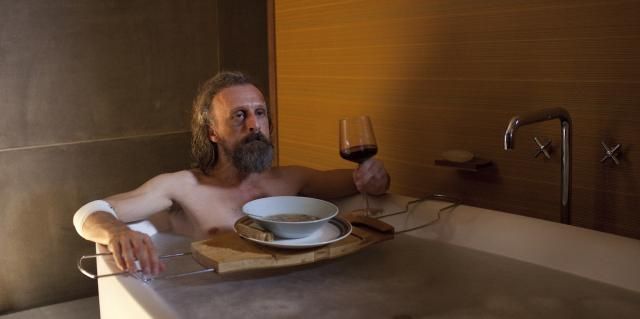 47. Still Alice
46. Chef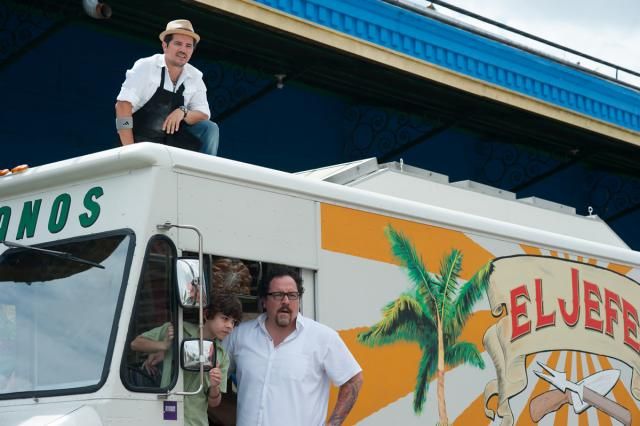 45. Laggies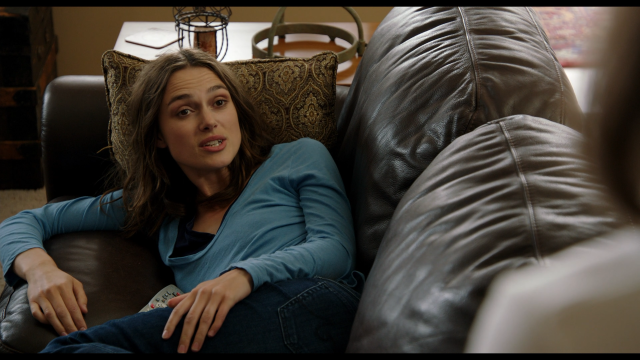 44. Maladies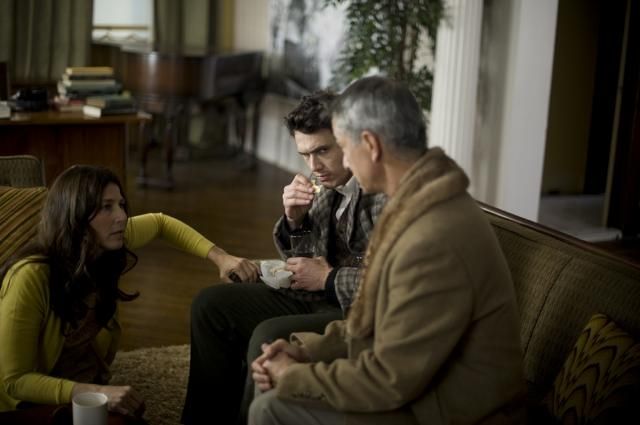 43. The Skeleton Twins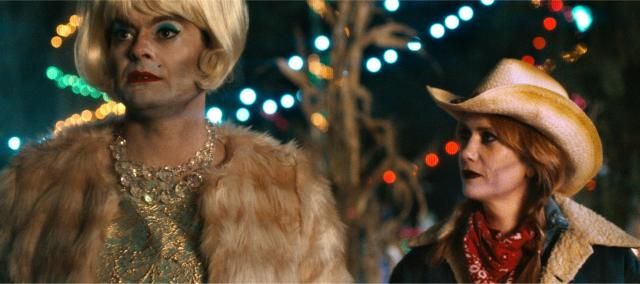 42. Non-Stop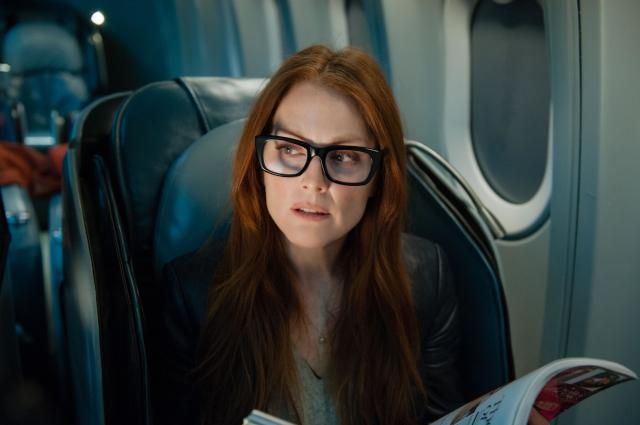 41. The One I Love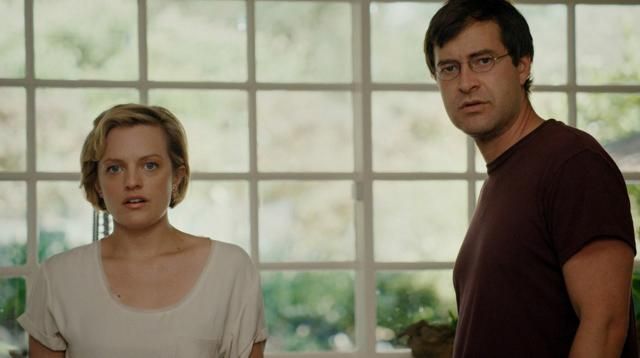 40. Sunlight Jr.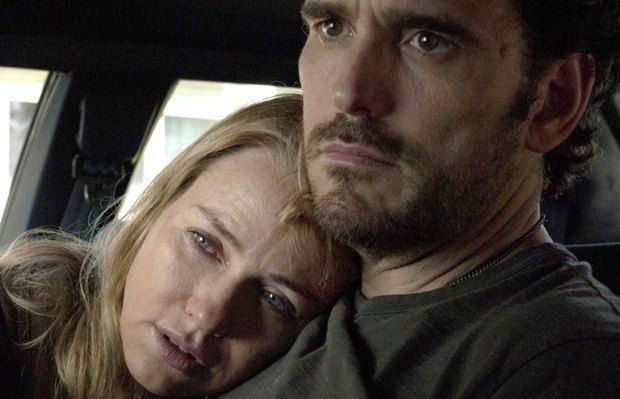 39. Filth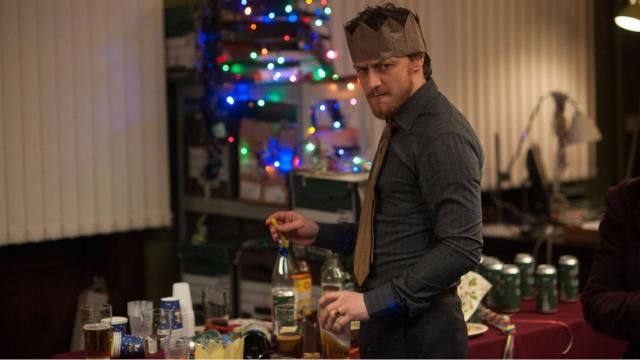 38. White Bird in a Blizzard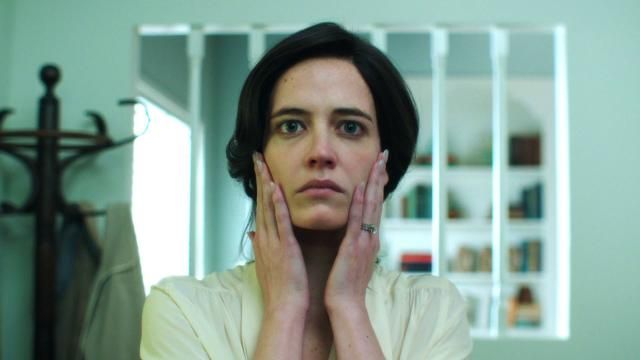 37. The Disappearance of Eleanor Rigby: Them
36. Enemy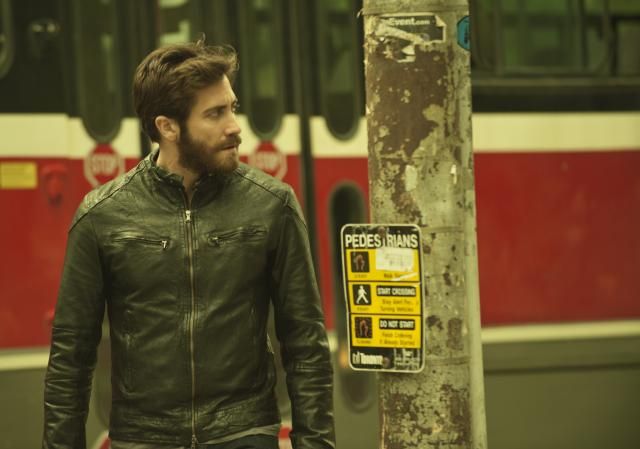 35. Whiplash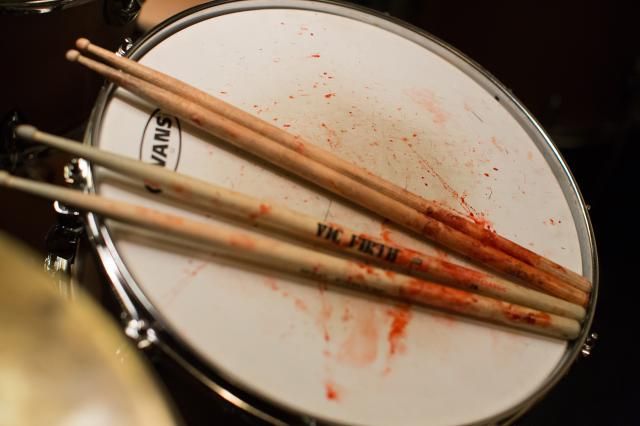 34. All Cheerleaders Die
33. Lucy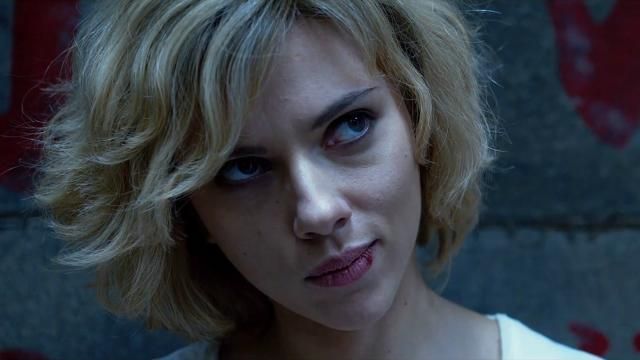 32. Dawn of the Planet of the Apes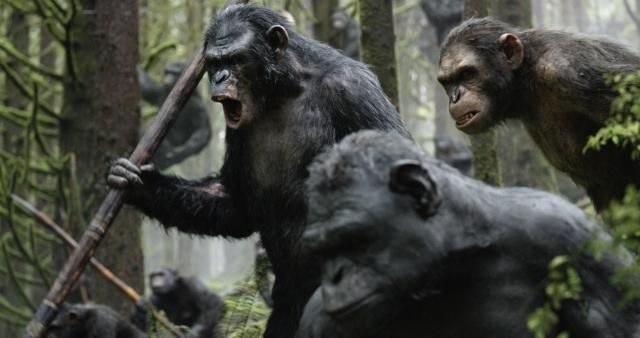 31. Foxcatcher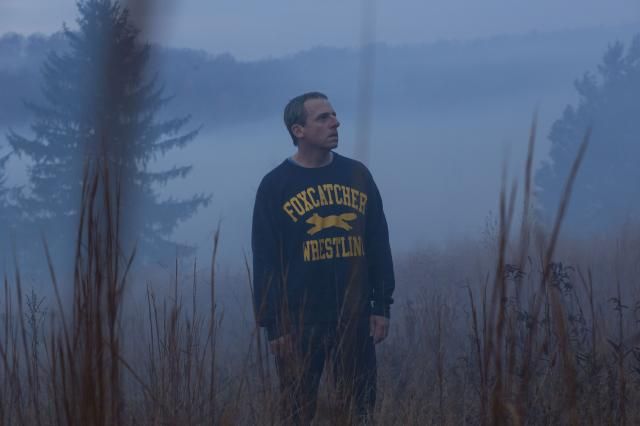 30. Dear White People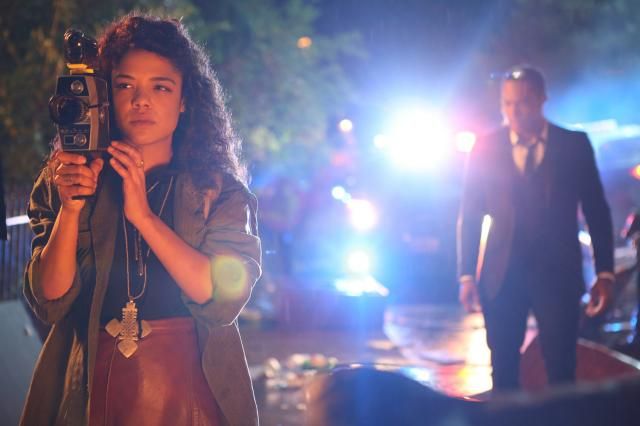 29. Leviathan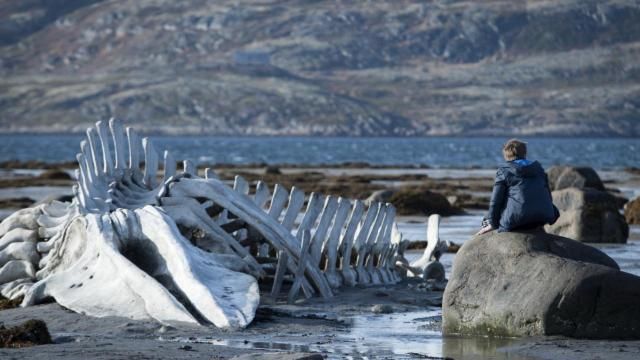 28. The Babadook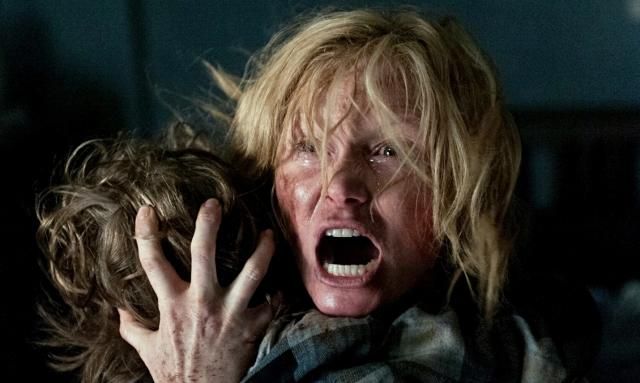 27. Starred Up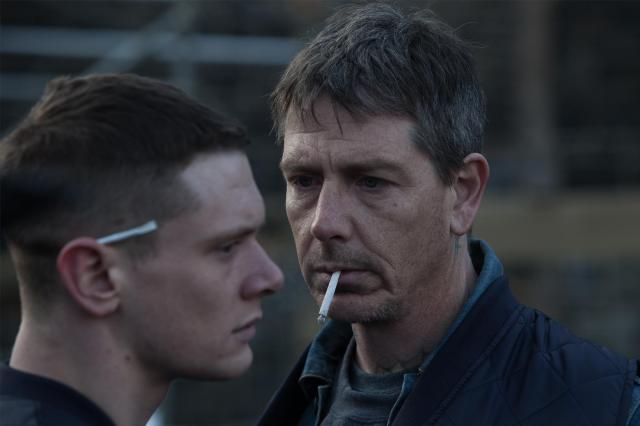 26. Ida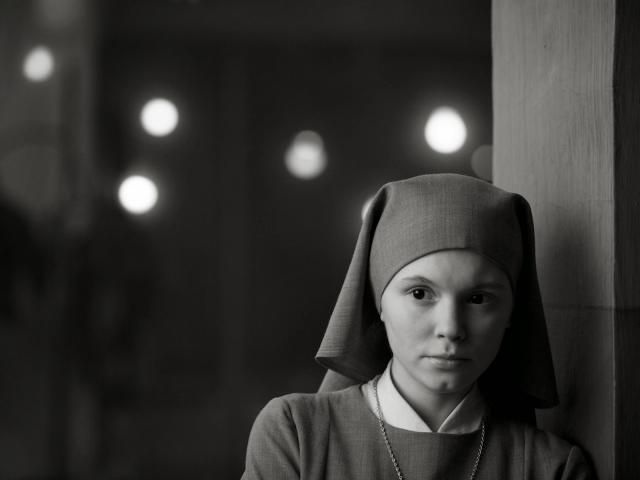 25. Edge of Tomorrow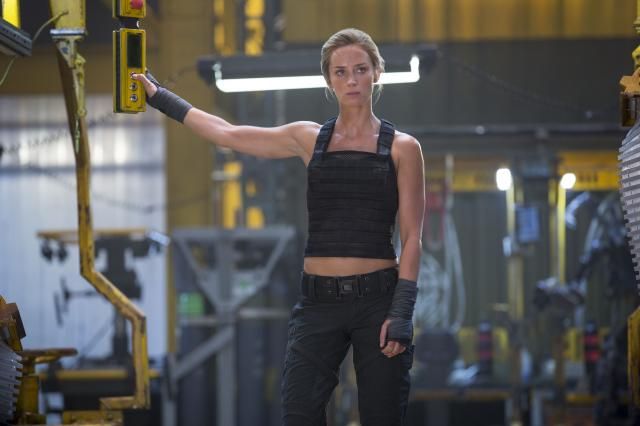 24. Birdman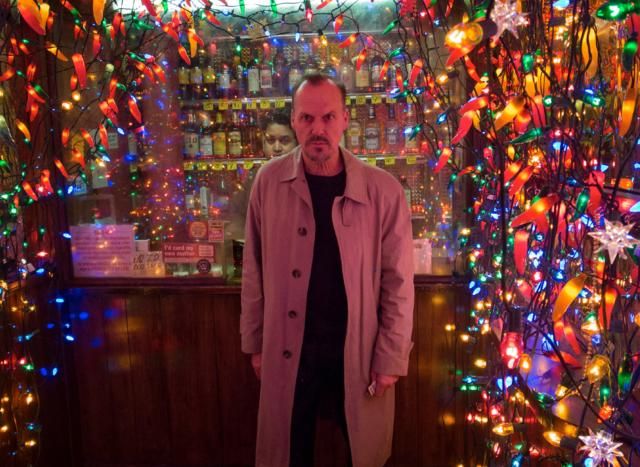 23. Palo Alto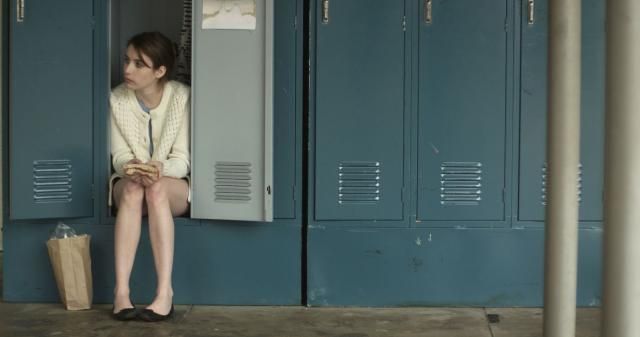 22. Night Moves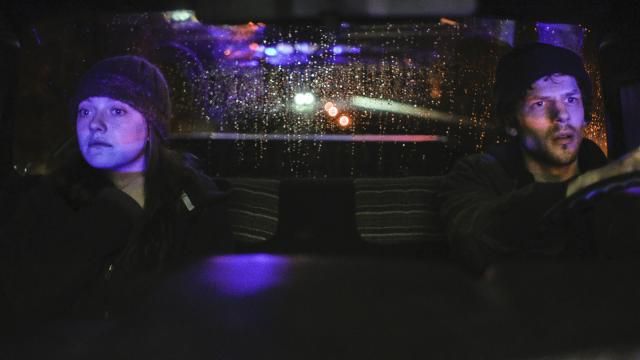 21. Love Is Strange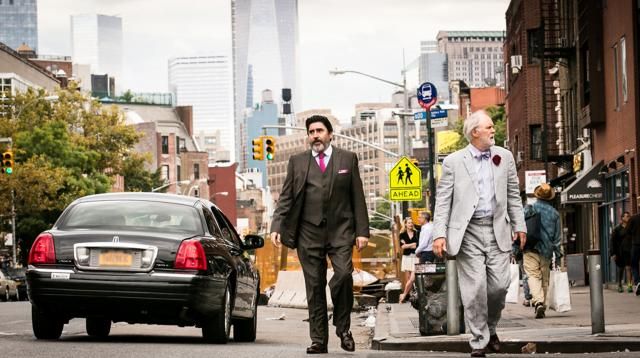 20. See You Next Tuesday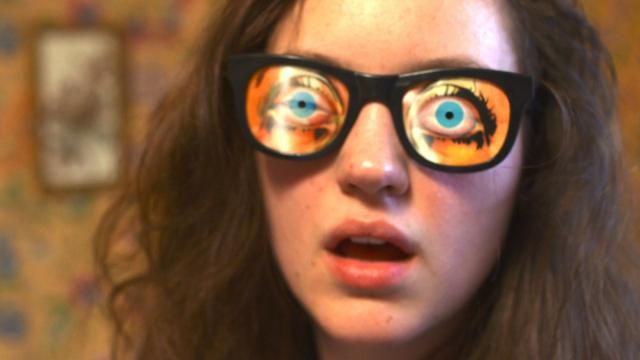 19. A Most Violent Year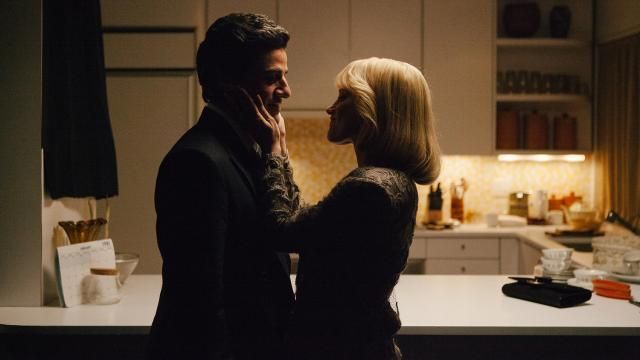 18. Two Days, One Night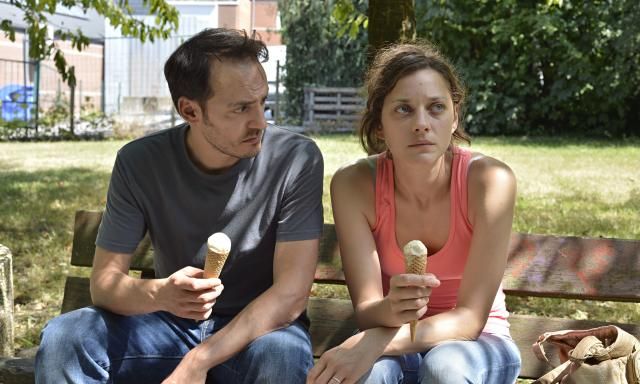 17. Obvious Child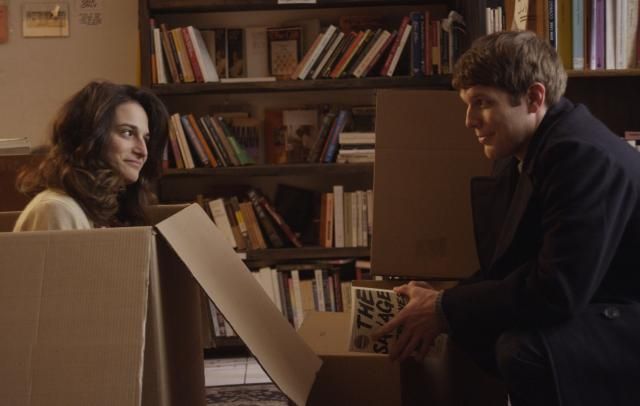 16. Snowpiercer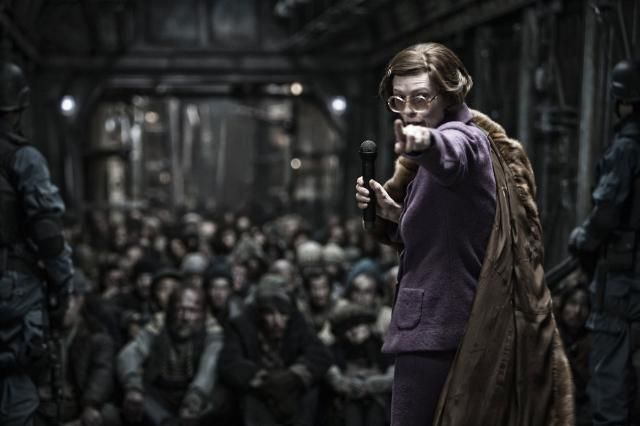 15. Boyhood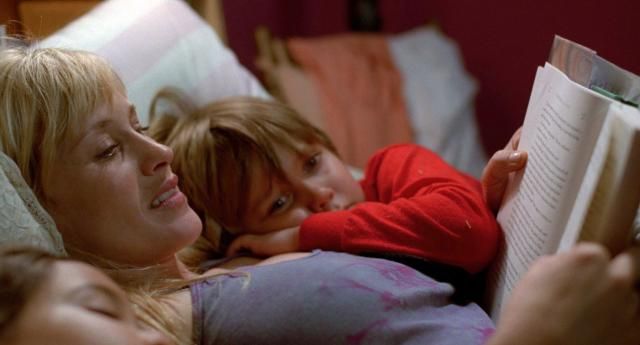 14. In Fear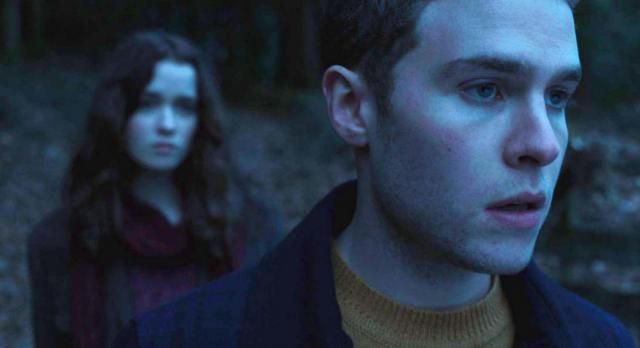 13. Nightcrawler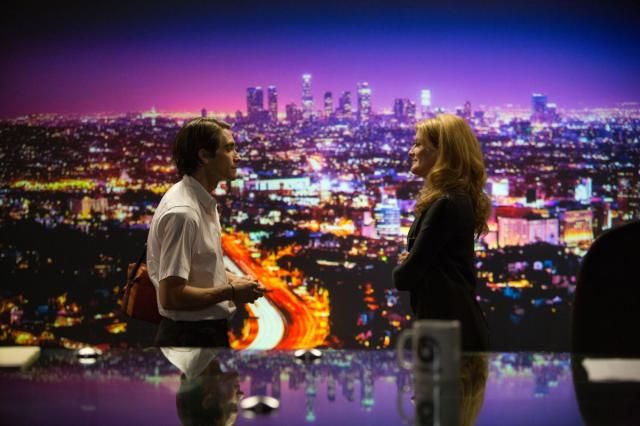 12. Blue Ruin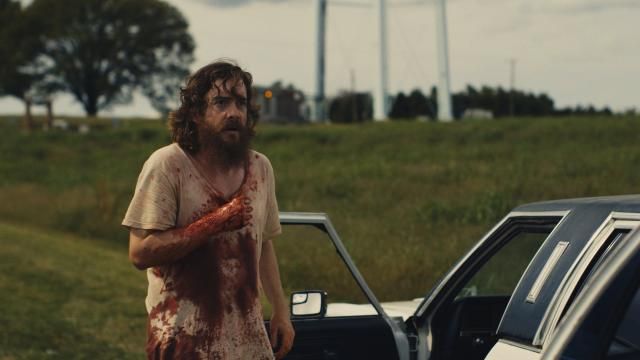 11. Inherent Vice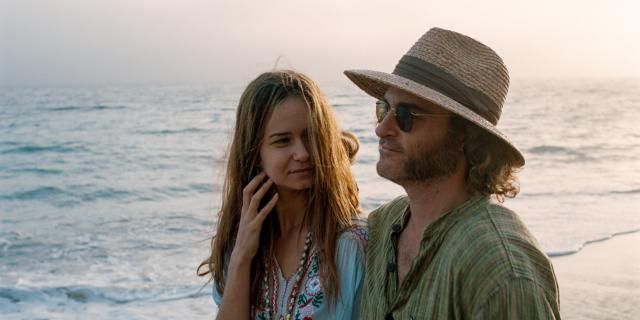 10. Wild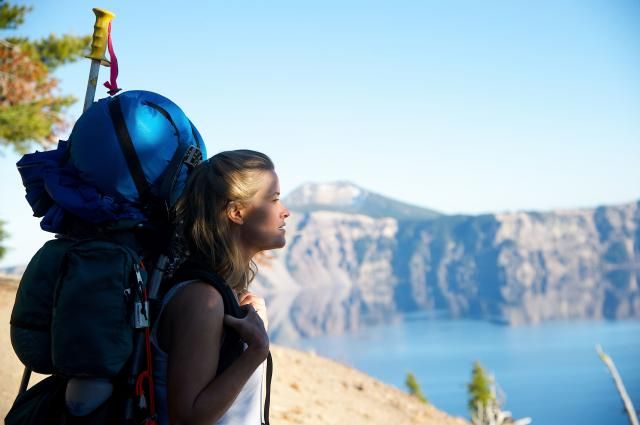 09. Wetlands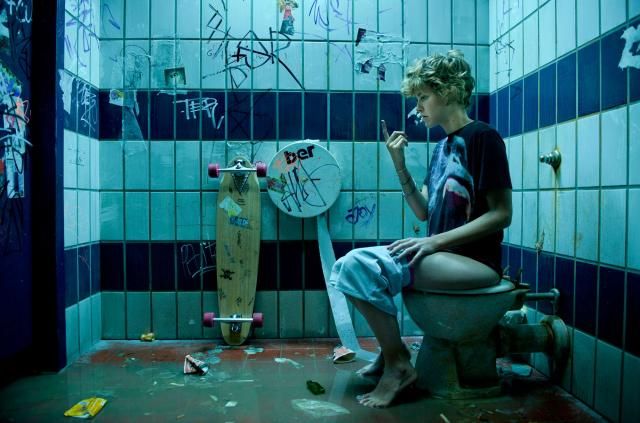 08. Nymphomaniac: Vol. I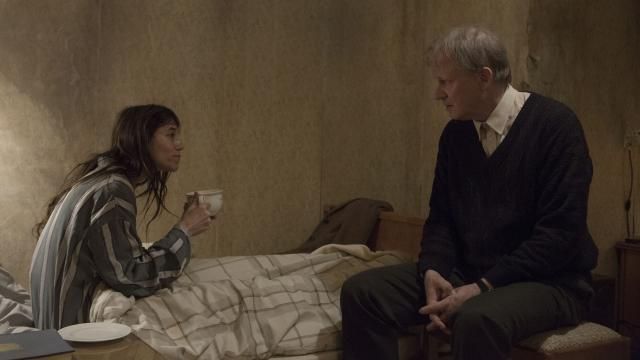 07. The Guest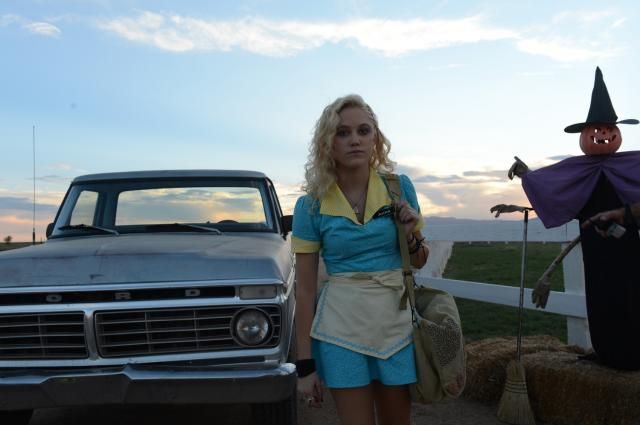 06. Under the Skin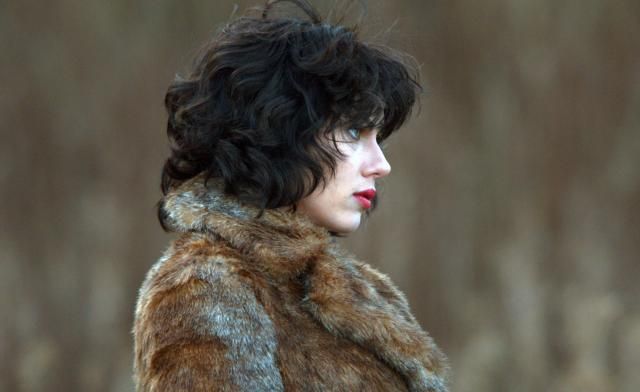 05. Gone Girl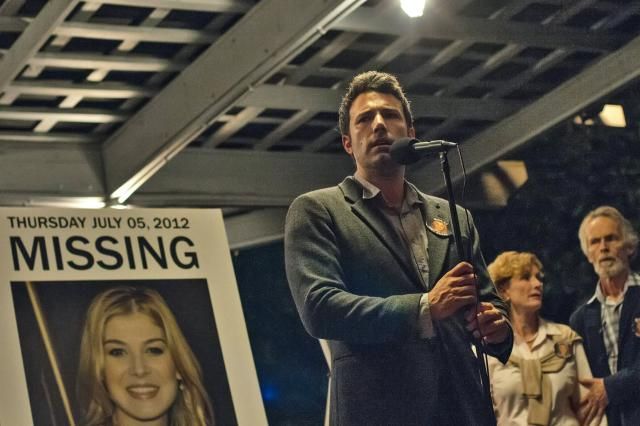 04. Stranger by the Lake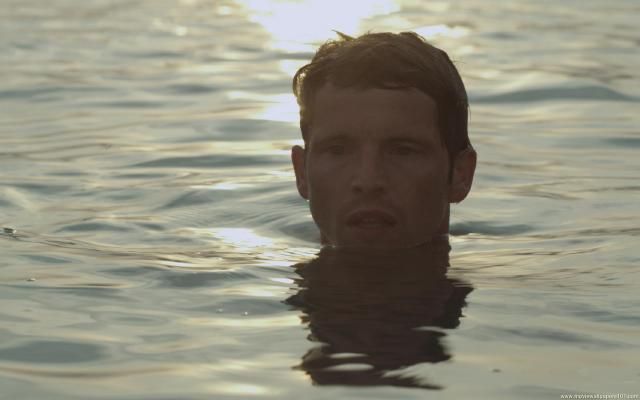 03. It Felt Like Love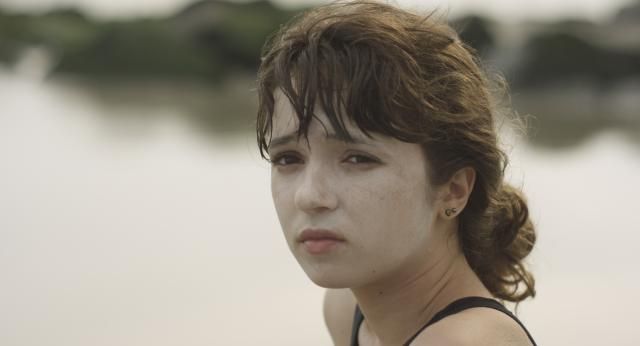 02. Force Majeure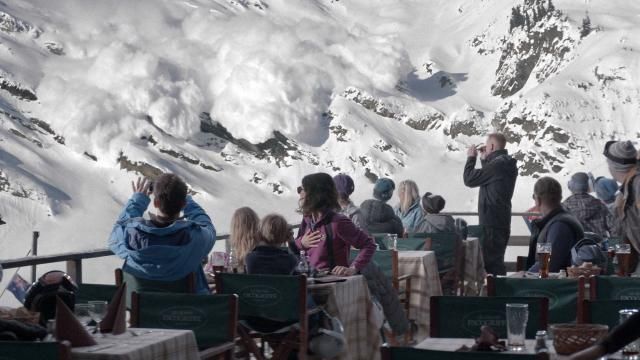 01. Only Lovers Left Alive